Dehn Al Oudh Abiyad Combo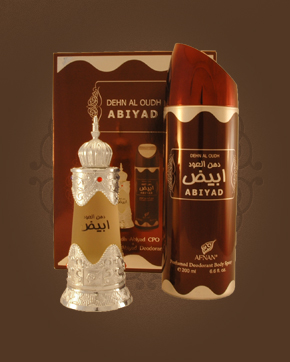 Dehn Al Oudh Abiyad Combo
Notify me when available?
Description
Combo - this is a pleasant combination of Dehn Al Oudh Abiyad CPO 20 ml and Deodorant 200 ml.
The fresh citrus, connected with the smell of cedar wood and a hint of the smell of the sea, will show its light spelliness.
In concentrated perfume in the form of oil is added vanilla and more musk. The aroma is not so fresh citrus, but is slightly polished.
As it unfolds, the delicate sweetness of vanilla diverts the fragrance away from the sparkling cold tinge of lime, into a soft fragrance, whose excess sweetness is restrained by mint and a spicy ginger tone. An earthy whiff of fragrance leads to a pleasant end with a little caraway.

Notify me when available?
You might also like