Nabeel DX 77 Miniature Collection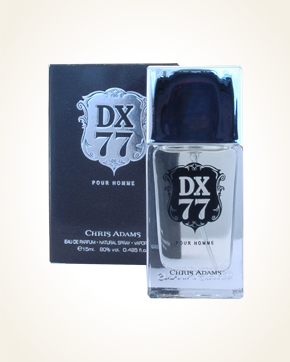 Nabeel DX 77 Miniature Collection
Eau de Parfum 15 ml
In Stock
Eau de Parfum Sample 1 ml
In Stock
Description
DX 77 for Men pocket fragrance, Eau de Parfum 15 ml - is from Chris Adams, a member of the Nabeel perfume family.
Indeed, the juicy citrus begins. The main emphasis is on bitter orange and bergamot with a spicy ginger, adding an apple and melon, an aroma-scented galban, to which a wave of oriental spices enters.
The thyme with mint, warm-sounding cloves and nutmeg with cinnamon stand out clearly from the spice. With a light echo, tones of cool lavender appear in contrast to the warm, sweet geranium.
Full fragrance is smoothly musked with sandalwood and a woody dry vetiver swaying in the honey warm ambergris.

You might also like