Ajmal Cuir Musc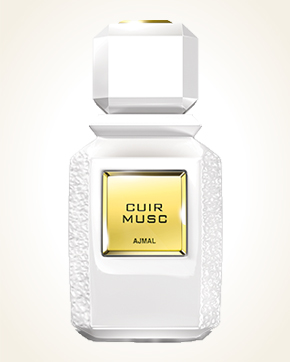 Ajmal Cuir Musc
Eau de Parfum 100 ml
Out Of Stock
Eau de Parfum Sample 1 ml
Out Of Stock
Notify me when available?
Description
The Ajmal M Series is inspired by musk variants in three different perfumes from which we bring you Cuir Musc.
Cuir Musc is designed for both men and women - the enchanting interplay of a rich musk combined with fruit and skin delivers a uniquely composed fragrance concert.
Shades of essential oils are carried in the most luxurious ones, where the base and individual interweaving is in a white, bloomingly captivating musk.
The ease of fruity lure is spread between juicy watermelon and raspberry, which successfully passes the tenderness of musk.
The nuances of animal skin are directed by musk lure chords into oriental echoes, the intensity of which is enhanced by dry tobacco leaves and earthy oak moss.

Notify me when available?
You might also like