Designer Shaik Chic Shaik For Men No 70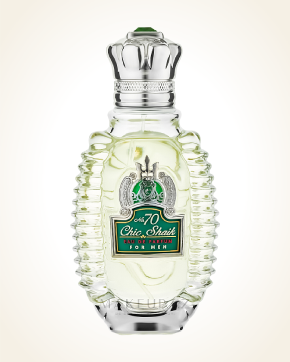 Designer Shaik Chic Shaik For Men No 70
Eau de Parfum 80 ml
Out Of Stock
Eau de Parfum Sample 1 ml
Out Of Stock
Notify me when available?
Description
Men's Chic Shaik is the definition of exclusivity with unique durability.
Accept invitations to the world of charm and refinement, to the world of sensual seduction, to the world of luxury and uniqueness, all of this is offered by Chic Shaik For Men No. 70.
The refreshing onset of fruit, dominated by juicy orange with lemon, is complemented by a herbal trace and smoothed by the warm-sounding cedar wood. The concert will also be played in the keys of flowers - cool seducing lilies of the valley and intoxicating flowers of sweet jasmine. The pleasantly spread citrus freshness, again this time in the form of bergamot, whose bitter tones are softened by the soft wave of sandalwood, reaffirms the word.
In the end, perfume turns to earthy echoes, a smoky dry vetiver, which, coupled with herbal-spiced patchouli and velvety tender musk, creates a pleasant dot of the magical scented harmony of this masterful composition.

Notify me when available?
You might also like