Khadlaj Bu Khalifa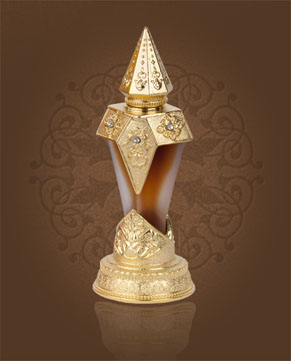 Khadlaj Bu Khalifa
Concentrated Perfume Oil 12 ml
Out Of Stock
Concentrated Perfume Oil Sample 0.5 ml
Out Of Stock
Notify me when available?
Description
Intense fragrance with beautiful nuances of oriental tones in a magical design of golden flacon is a novelty from Khadlaj.
With the first drop comes the aroma of fully blooming roses in the embrace of patchouli, to which is added opulent oud oil. The bitter footprint of the skin, along with the bitter grapefruit, spreads out softly to caress the tender sweetness of sandalwood, incense and oriental spices. Honey combs intertwine with a velvety touch of ambergris and tender musk.
The aroma is carried in a pleasant composition of oriental tones of precious woods linked to the queen of flowers and a slight echo of citrus.

Customer Reviews (1)
Bu Khalifa - the beginning of something between Khaltat Maryam and Mukhallath Maliki by Al Haramain, if I didn't know it was Khadlaj, I would guess it to produce Al Haramain, wood, rose - pretty rich pretty, just as she can Al Haramain. It's very interesting. (01/05/2014 - Renée H.)

Have you tried one of our perfumes?
Let us know
how you like it!
Notify me when available?