Rasasi Blue For Men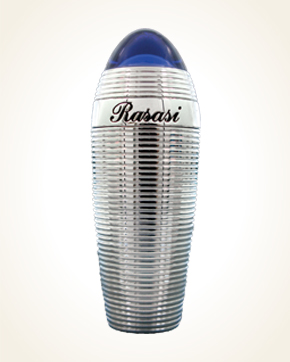 Rasasi Blue For Men
Concentrated Perfume Oil 5 ml
Out Of Stock
Concentrated Perfume Oil Sample 0.5 ml
Out Of Stock
Notify me when available?
Description
Very pleasant fragrance, which is intended for men, but will certainly also appeal to women, for its spicy flower wool.
At the beginning it brings us a refreshing trace of pepper, mint and mandarin. You will feel the oriental spice fully with nutmeg, coriander and bitter ginger.
The flower chord turns to roses, sweetish geranium and jasmine.
Smoothing the final chords comes with a hint of sandalwood and the soft warmth of honey ambergris.

Customer Reviews (1)
Again, dazed by another Anabis treasure, I must say that what lies in this sophisticated simple flacon is a truly riveting experience. To call it smell would be like da Vinci's Last Supper to call a child coloring book. It is a seductive insolence, the charisma of Freddie Mercury, the elegance of Madonna. Dizziness, a mysterious attraction, the tension of the moment just before the first kiss. Kneeling knees. Pride with a drop of bitterness. It is the playfulness and magic of butterflies under the stomach while riding a motorcycle, the agility and grace of swinging the hips in the corners, respect from the strength of 120 horses between the thighs, in the level of respect for the passing open landscape, the glitter of a large lake. Unbridled freedom. Relief in the shade and peace of a majestic forest…. All this packed in a cool summer evening, the colors of the sky an hour after sunset and the silver mystery of moonlit clouds… WARNING: For people afraid of using it at your own risk! What to add? Perhaps this perfume only confirms my belief that if it is possible to conjure up a truly functioning drink of love, it is certainly not a drink. It's perfume. So Rasasi Blue for men is well on top of it. I say goodbye and thank you. (7/17/2019 - Lucie S.)

Have you tried one of our perfumes?
Let us know
how you like it!
Notify me when available?
You might also like