Anabis Berna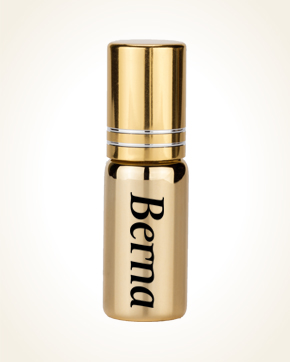 Anabis Berna
Concentrated Perfume Oil 5 ml
Out Of Stock
Concentrated Perfume Oil Sample 0.5 ml
In Stock
Description
Berna is full of floral desire, full of floral touches, full of floral seduction.
The first notes include jasmine and the royal rose. The irritating game is followed by an ice-fragile lily of the valley with a heady dazzling magnolia.
The juicy swaying of some citrus and sweetly sinful vanilla is promoted to a sensual embrace, thanks to the softness of musk chords.
The warmth of the precious woods turns into a creamy-sounding ylang-ylang and just behind the curtain of the added honey amber, which with its nonchalance will end this concert full of elegant flowers.

Customer Reviews (2)
Berna: Magnolia blossoming Initially, I thought that Berna, with woods so well-laid that they give the impression of a dense smell of smell, is probably not for me. I was mistaken, perfume is developing very intensively. Soon there will be sweet floral tones and slightly fermented fruit with vanilla pod. And it goes on: Oud is smoothing into luxurious wood, and the flowers begin to form a magnolia image. It is constantly growing and suddenly Berna is a gentle scented cloud. (24.5.2017 - Katka - Breakfast in Perfumery)

At the beginning, BERNA is amazingly juicy, playful and cheerful. At least that's how I perceived it after application to the skin. First impression - Wow, I must have it !!! Sweet juicy oranges, vanilla cream ... Reminded me of Naseem's Mahasin with her initial cheering. I could smell a mixture of tropical fruits, even if it wasn't in the description. My beloved magnolia, ylang - ylang and fluffy musk are added. The smell thus gets an incredible flair. After a few minutes with the first scent of jasmine and rose the perfume seems to thicken, heavier under the tones of ambergris and precious woods. The jolly frivolous girl becomes a mysterious woman, disturbed by her sensuality ... Well, Anabis perfumes are beautiful !!! Congratulations on such a feat and I firmly believe that it will appear in a larger version and many of your fragrances will gradually grow. I think it would be a dream come true for you and our clients. Final verdict - I really have to have it !!! (09/02/2017 - Lenka S.)

Have you tried one of our perfumes?
Let us know
how you like it!
You might also like