Hussain Anfar Perfumes Azkari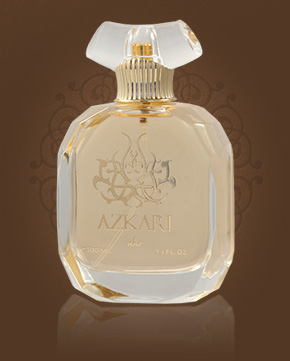 Hussain Anfar Perfumes Azkari
Eau de Parfum 100 ml
Out Of Stock
Eau de Parfum Sample 1 ml
Out Of Stock
Notify me when available?
Description
New from Hussain Anfar Perfumes has fresh and bitter tones at the beginning, but in full bloom it becomes slightly sweet with a woody base.
Fresh citrus and dry grass create a pleasantly bitter scent, which you will feel with the first drops of perfume. Roses are added with their unmistakable aroma and pleasantly laid key of oud oil with a smooth velvety ambergris. With a cold caress comes the smell of moss, which is chased by a touch of sandalwood. The fragrance slightly sweetens by connecting with woody tones and becomes sensually captivating with a large dose of white musk.
The Azkari transformations will be a seductive irritating touch for both men and women.

Customer Reviews (1)
Again, I succumbed ... to the rank of "tolerance" of true oriental perfume. Just a year ago oud smells added a lot of hard .., today I can say that I attract and kind of irritate them so much that I smell them :-) I started with small pocket to know if I can - and yes, I can, I want and need it right now ... You carry beautiful scents that spell with us. I feel how many times on vacation by the sea! (8.1.2014 - Patricie B.)

Have you tried one of our perfumes?
Let us know
how you like it!
Notify me when available?