Al Alwani Attari Wabas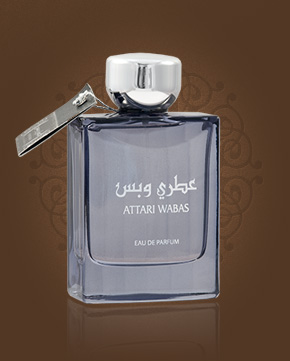 Al Alwani Attari Wabas
Eau de Parfum 100 ml
Out Of Stock
Eau de Parfum Sample 1 ml
Out Of Stock
Notify me when available?
Description
Al Alwani's novelty brings you sensual fruity echo tones.
With the first drops comes a woody dry vetiver, then smoothed with vanilla, opening the space wide open for a unique tuberosis. Amazing merger with precious trees is with the help of a velvety ambergris. With oriental spices, headed by cloves, cinnamon, a pinch of saffron and cardamom, the oud oil joins in sensual ripple, which only slightly shows its typical note and completes everything in an amazingly assembled whole by raising the individual components in their fullness and common magic.
Orientally and woody sweet tones are very pleasantly connected with sweetened fruit, which adds its opulent feast on undertones of dry vanilla. The finish of the fragrance is again linked to the woody lure of vetiver and oud oil, which shows its sweet notes here.

Customer Reviews (2)
Attari Wabas (sent as a sample order) captivated not only me but also my ten-year-old daughter :-) It is a distinctive, almost masculine smell, but really sympathetic. As the user writes in front of me, it is for distinctive personalities. I would say it promotes strength and masks vulnerability - at least that's how I judge by myself. I admit that I am surprised how much my daughter likes ... (5.10.2014 - Jitka M.)

If the perfume seems banal sweet and rose banal appealing, he should try Attari Wabas to see how distinctive the interpretation of these ingredients can be. The first impression, however, introduces completely different - to men's cologne with prickly needles of cool freshness. The freshness fades quickly, the sharp needles remain and incarnate in something like a dried to baked fruit, mainly apricot. Dried or roasted? Something between. It was as if they were lying in the blazing sun that had burned them. Likewise, it happened to wood and hidden roses. The feeling of dryness is supported by dusty fine spicy spices and gradually increasing bitterness. Quirky fragrance for strong personalities. (4/10/2014 - Dzona)

Have you tried one of our perfumes?
Let us know
how you like it!
Notify me when available?
You might also like