Surrati Attar Sandal Rose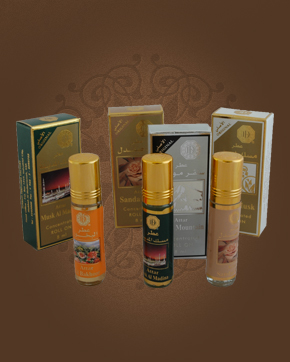 Surrati Attar Sandal Rose
Concentrated Perfume Oil 8 ml
Out Of Stock
Notify me when available?
Description
Oriental perfume bag. Its advantage is its small size (8 ml of perfume oil) - so it fits in a small handbag. In addition, perfume is very easy to apply using a ball in the bottle cap. So you can always have your favorite fragrance with you.
The perfume is closed with a plug, a box is included in the box, a roll-on, which you put on yourself before the first use of perfume.
The light and gentle aroma of open roses combined with sandalwood forms a perfect whole.

Notify me when available?