Al Alwani Attar Rambo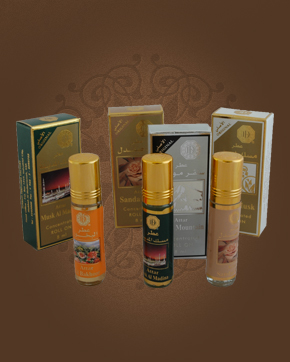 Al Alwani Attar Rambo
Concentrated Perfume Oil 8 ml
Out Of Stock
Notify me when available?
Description
Oriental perfume bag. Its advantage is its small size (8 ml of perfume oil) - so it fits in a small handbag. In addition, perfume is very easy to apply using a ball in the bottle cap. So you can always have your favorite fragrance with you.
At the beginning you will be offered fruit tones of plum with peaches, which are wrapped in a slightly bitter neroli. The vanilla trace is clearly spread out with patchouli and tuberosis. The conclusion is set on honeycombs with the help of jasmine, which develops very nicely.
Discount - damaged box, fragrance content is 100%.

Customer Reviews (1)
ATTAR RAMBO - beautiful fruity tones with a trace of vanilla with patchouli and jasmine, which is wonderfully relaxed. Beautiful fragrance. (June 21, 2015 - Miloslava P.)

Have you tried one of our perfumes?
Let us know
how you like it!
Notify me when available?