Al Alwani Attar One Man Snow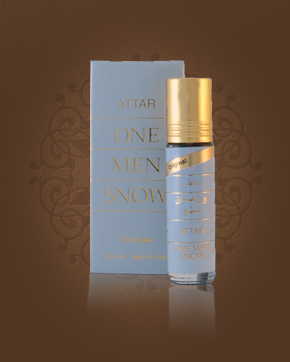 Al Alwani Attar One Man Snow
Concentrated Perfume Oil 8 ml
Out Of Stock
Notify me when available?
Description
A pocket pack of oriental perfume, the big advantage of which is the small size (8 ml of perfume) so that it fits even the smallest handbag or pocket. In addition, perfume is very easy to apply using a ball in the bottle cap. So you can always have your favorite fragrance with you.
Cool tones of mint together with linden blossom create a strangely flowing scent. Another refreshment comes with the help of ginger and eucalyptus echoes, which are immersed in the tiny lavender flowers. In the end, there is a soft, warm touch of vanilla.

Notify me when available?
You might also like