Atika White Oudh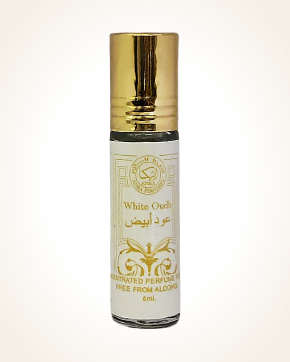 Atika White Oudh
Concentrated Perfume Oil 6 ml
In Stock
Concentrated Perfume Oil Sample 0.5 ml
In Stock
Description
Light, floral-woody, but also oud-fresh - that's the scent of White Oudh.
The beginning is carried in a flower haze, which is accompanied by a subtle, woody soft hint of white oud essential oil, whose chords are fresh and full of airy tones, as if from a soft cloud floating in the morning over the forest, when you can smell green needles, leaves, mosses and at the same time a deeper tone of precious wood.
From the flowers, a rose accompanied by jasmine breathes a hungry velvet. The final touches belong to the clumsy musk, which is again in the embrace of white oud essential oil.
The perfume is closed with a small plug, which you take out the first time you use it and put on the enclosed roll-on applicator.

You might also like