Atika Rose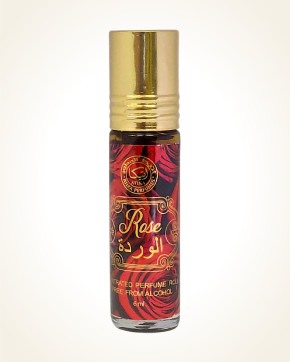 Atika Rose
Concentrated Perfume Oil 6 ml
In Stock
Concentrated Perfume Oil Sample 0.5 ml
In Stock
Description
For lovers of really strong roses, there is the perfume Rose.
The rose is in full bloom and its scent is intense, as only a rose can be. A few shades of woody plants are also added to these floral chords with a slight hint, which, however, lack their usual softness, but rather prove to be a hint of the forest's shade.
Pocket package of oriental perfume, whose great advantage is the small size (6 ml of perfume) so it fits into even the smallest purse or pocket. In addition, the perfume is very easy to apply using a ball in the bottle cap. So you can always have your favorite scent with you.
The perfume is closed with a small plug, which you take out the first time you use it and put on the enclosed roll-on applicator.

Customer Reviews (1)
Atika ROSE .... This is such a wonderful scent as I can imagine, loving, smooth, full of pink embrace with something noble ... Thanks to the packaging (applicator - ball), which is used afterwards, I tried to drip into warmed up wax candles ... it's not vanity, it's about how to scent the room with an amazing scent and tune your heart chakra, for example .., make your evening more beautiful .. praise aromatherapy and luxury components. And on the skin, this composition has amazing endurance. Thank you, dear ladies from Anabis, that you are and you can offer us all this .. :-D (28.05.2022 - Bronislava Č.)

Have you tried one of our perfumes?
Let us know
how you like it!
You might also like