Khadlaj Atifa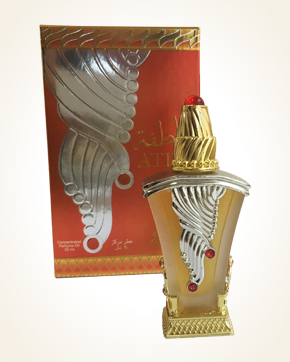 Khadlaj Atifa
Concentrated Perfume Oil 20 ml
In Stock
Concentrated Perfume Oil Sample 0.5 ml
In Stock
Description
The charming, sweetish lemon scent of geraniums will immediately stroke you and invite you to explore further.
The softness and softness of the woods, led by cedar releasing its echoes into oriental tones, coupled with the warmly spiced patchouli and the lightweight added oud oil, shows deeper and more seductive tones.
We continue into the floral embraces dominated by the herbal aroma of linden blossom, which blends with aromatic sage and cool lavender.

Customer Reviews (1)
Khadlaj Atifa: after application it sounds cool to me like mint, but it soon changes and remains a wonderful delicate herbal scent to deliver a tremendously fast delivery with handwritten thanks. For me, first of all, a beautiful fragrance and second, the shop No1. Thank you (26.2.2018 - Jana S.)

Have you tried one of our perfumes?
Let us know
how you like it!
You might also like