Arabian Oud As Alit Musk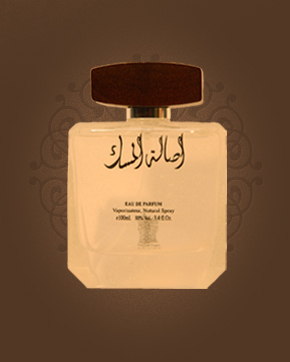 Arabian Oud As Alit Musk
Eau de Parfum 100 ml
Out Of Stock
Eau de Parfum Sample 1 ml
Out Of Stock
Notify me when available?
Description
The seductive, directly infinite depths of pure musk are attacking your nostrils to bind you with their uniqueness.
The purity, softness and high intensity of the scent are shown at the beginning of the perception of this perfume. Somewhere inside is a stored class chord of lemon along with mint. Is it just a semblance, or they really are wrapped in a luxuriously laid white musk.
The fragrance plays with you with its seductive note that completely envelops you and goes with you all day. It is a beautiful fragrance of freshness and luxury in one.

Customer Reviews (2)
Luxurious Arabian musk ... A hot body entering cold crystal waves ... White satin ... soft and smooth, with its pearl luster. He must seduce you ... (March 12, 2014 - Renée H.)

The package has run out and my knees are totally undercut, I walk like a spear. But well done, I also have to enjoy all the fragrant gems slow and polehounku. As Alit Musk - an amazing experience of being able to squirt from a full bottle and enjoy the blissful delight of pure white luxury. Nááádhera. Musk, again, together with lemon and flowers and mint - something irresistible, elegant, grunts bliss. I can imagine the scent of people who look at the world from above. (29/10/2012 - Sylva F.)

Have you tried one of our perfumes?
Let us know
how you like it!
Notify me when available?
You might also like