Ard Al Zaafaran Qamarain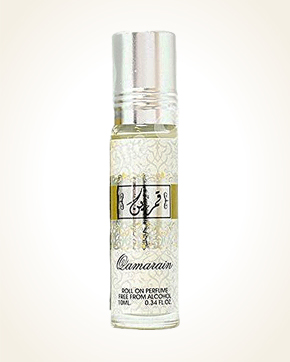 Ard Al Zaafaran Qamarain
Concentrated Perfume Oil 10 ml
In Stock
Concentrated Perfume Oil Sample 0.5 ml
In Stock
Description
The freshly spicy perfume with a few floral accents begins with tones of slightly bitter bergamot with aromatic ginger, to which a juicy tangerine with a chili pepper adds its deliciously sweet notes.
A delicate tenderness is given to the perfume warp by a fragile violet chased by a water shower falling even on softly flowing woody plants, which is dominated by cedar with successful reflections of a cold vetiver in the background.
Pocket package of oriental perfume, the great advantage of which is the small size (10 ml of perfume) so that it fits into even the smallest purse or pocket. In addition, the perfume is very easy to apply using a ball in the bottle cap. So you can always have your favorite scent with you.

You might also like