Ard Al Zaafaran Privee Velvet Desert Oud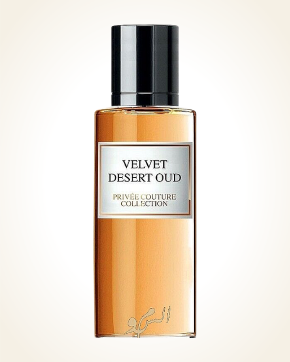 Ard Al Zaafaran Privee Velvet Desert Oud
Eau de Parfum 30 ml
In Stock
Eau de Parfum Sample 1 ml
In Stock
Description
The Privée Couture Collection perfume brand, belonging to the Ard Al Zaafaran perfume house, brings an exclusive fragrance line, the concept of which is inspired by the best-selling perfumes of European brands.
Smoky, balsamic, resinous notes of mysterious incense open the fragrant score of Velvet Desert Oud.
Oud essential oil, shrouded in mysticism, harmonizes with incense, whose chords are soft-sounding and woody caressing, softened by honey fractions of ambergris.
A hint of a powdery line appears with the violet, which embraces both its delicate flowers and green leaves in a sensual embrace, which melts into a gently caressing musk in the finish.

You might also like