Ard Al Zaafaran Oud Romancea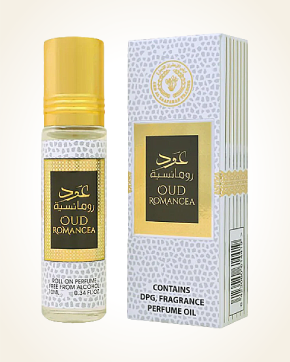 Ard Al Zaafaran Oud Romancea
Concentrated Perfume Oil 10 ml
In Stock
Concentrated Perfume Oil Sample 0.5 ml
In Stock
Description
The woody bitter nuances of the Oud Romance fragrance intertwine with accords of incense, oud and patchouli, to which fruity notes of citrus can be heard, showing bergamot with ripe sweet mandarin and spicy blackcurrant.
The onset of spicy notes is led by cinnamon, followed by the honey nuance of ambergris, which is in the company of flowers.
Jasmine, gardenia and ylang-ylang slowly give way to an oud incense wave, which ends with an earthy echo of patchouli.

You might also like