Ard Al Zaafaran Oud 24 Hours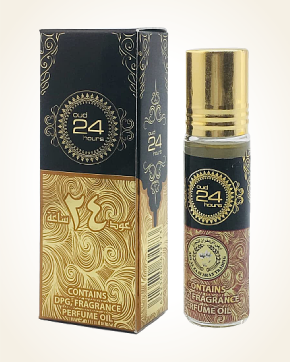 Ard Al Zaafaran Oud 24 Hours
Concentrated Perfume Oil 10 ml
In Stock
Concentrated Perfume Oil Sample 0.5 ml
In Stock
Description
An oriental fruity composition with gourmand undertones of dark chocolate that intertwine with citrus juiciness and white flowers.
Mysterious and deep at the same time, there are soft woody accords of oud oil with a creamy line of sandalwood. The scent is warm with a strong earthy herbal patchouli, which replaces touches of honey ambergris and turns the scent into a gourmet allure again.
A pocket-sized package of oriental perfume, the great advantage of which is its small size (10 ml of perfume), so it fits even in the smallest handbag or pocket. In addition, the perfume is very easy to apply using the ball in the cap of the bottle. So you can always have your favorite scent with you.

You might also like