Ard Al Zaafaran Dirham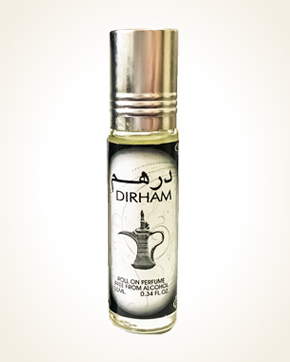 Ard Al Zaafaran Dirham
Concentrated Perfume Oil 10 ml
In Stock
Concentrated Perfume Oil Sample 0.5 ml
In Stock
Description
Juicy citrus will make a fresh perfume in the initial tones of lemon with bergamot. The harmony of cool lavender and soft tones of cedar wood allows a smoky dry vetiver to enter the scene, with a successful echo of several oriental cardamom echoes.
Its beauty will be shown by the softness of roses and the gentle-sounding jasmine, which turns its floral chords into fresh citrus.
A pocket pack of oriental perfume, the big advantage of which is the small size (10 ml of perfume) so that it fits even in the smallest purse or pocket. In addition, perfume is very easy to apply using a ball in the bottle cap. So you can always have your favorite fragrance with you.

Customer Reviews (1)
Those who do not need the typical spicy or oud oaks will appreciate this piece - Dirham is a fresh, citrus aroma. In my opinion, it is not accompanied by such a typical Arabian aroma and mystery. Lots of citrus and fruity undertones that sometimes show their slight bitterness. For fruit fragrance lovers, this is a win. (19/10/2019 - Pavla F.)

Have you tried one of our perfumes?
Let us know
how you like it!
You might also like