Ard Al Zaafaran Crystal Black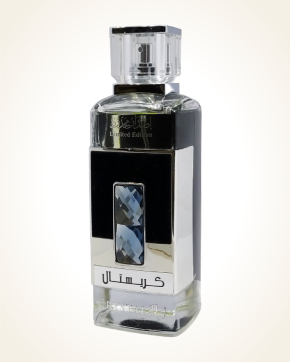 Ard Al Zaafaran Crystal Black
Eau de Parfum 100 ml
In Stock
Eau de Parfum Sample 1 ml
In Stock
Description
The men's, fresh scent full of lightness shows the introductory touches of citrus connected with a bitterly spicy juniper. Sweet tangerines lure pleasantly bitter grapefruits with bergamot into their tenets, creating a delicious line.
Gently soft rosewood with spices is added to the fruit chords, the main tones of which are pepper and rosemary.
The swing of Crystal Black to a deeper sound is with the help of a mysterious incense, which with its balsamic play embraces the lightness of sensual musk with the opposite of earthiness and a hint of chypre oak moss.

You might also like