Ard Al Zaafaran Bint Hooran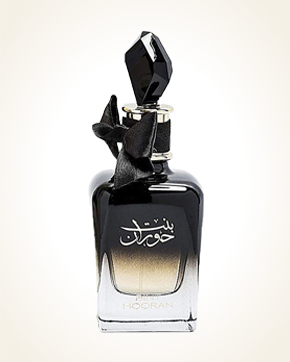 Ard Al Zaafaran Bint Hooran
Eau de Parfum 100 ml
In Stock
Eau de Parfum Sample 1 ml
In Stock
Description
Bint Hooran is characterized by floral beauty in harmony of individual essential oils of precious trees and warm spices.
The introduction spreads out an elegant interplay of green cypress trees with a sweetly delicious tangerine with oriental spice headed by coriander, wormwood and sage.
Other citrus fruits, bergamot and lemon are on the scene accompanied by sweetly irritating cinnamon, spicy nutmeg and bittersweet saffron.
Warm spice is replaced by elegance of flowers, dominated by narcotic gardenia, icy fragility of lilies of the valley and gentle touches of lotus.
Another great game is the creamy sweet vanilla in a soft creamy embrace of cedar and sandalwood.

You might also like