Ard Al Zaafaran Ana Kashkha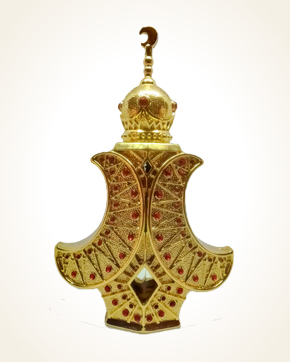 Ard Al Zaafaran Ana Kashkha
Concentrated Perfume Oil 20 ml
In Stock
Concentrated Perfume Oil Sample 0.5 ml
In Stock
Description
Warmly intoxicating - this is the passion and heat-radiant scent of Ana Kashkha perfume.
The captivating combination of honeycombs, full of dense honey and rare oud oil, shows a softly oriental line. Oud essential oil develops into warm-sounding chords, transforming its nuances of woodyness, spicy tracks to the softness of seduction, which is helped by mysterious-sounding incense.
Rare woods blending with tenderly delicate orange blossoms allow spicy cardamom and delicious vanilla to show their dusty chord, which fully resonates in a duo with balsamic tones, slightly complemented by oriental spices.

You might also like