Ard Al Rehan Jamal Al Kalimat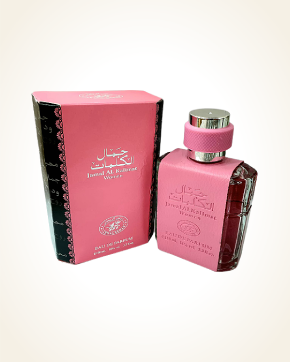 Ard Al Rehan Jamal Al Kalimat
Eau de Parfum 100 ml
In Stock
Eau de Parfum Sample 1 ml
In Stock
Description
Jamal Al Kalimat was made by perfumers in Ard Al Rehan, which belongs to the Al Fakhar perfume house.
The frosted beauty of ice lilies intersects the entire score of the floral fragrant concert.
Lilies and jasmine resonate with lilies of the valley, to which airy tones of freshness are lightly added, full of glittering raindrops falling on a slightly bitter haze, hovering over meadow flowers.
In the end, a gourmet, creamy mound, decorated with citrus peel, flickers, but only for a moment, and again gives room for lily of the valley.

You might also like