Arabisk Oud Oud Kalakas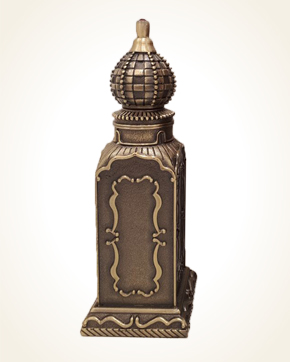 Arabisk Oud Oud Kalakas
Concentrated Perfume Oil 18 ml
In Stock
Concentrated Perfume Oil Sample 0.5 ml
In Stock
Description
Orientally warm caress full of vanilla seduction, this is the perfume Oud Kalakas.
Delicate, sensually delicious vanilla triggers its serenade with the help of a soft creamy sandalwood, to which is added oud oil. Oud is smoothly warm when combined with spices.
Spices mingle their keys between sweet chords of cloves and cinnamon, spicy cardamom and sweetly wind anise.
The mysterious aromatic incense combines its depth with honeycombs, into which the gourmet line of deliciously rich caramel melts.

Customer Reviews (1)
Hello, Mrs. Hanička, I just picked up the fragrant package at the mailroom. I'm excited again, Oud Kalakas oil perfume is amazing, I can't get enough of the scent, thank you very much for the fragrant gifts. Your wishes pleased me, it is very nice, I will definitely see you soon again, I look forward to it, thank you very much for amazing perfumes and also for a very nice approach, have a nice time, I wish you a pleasant Advent and Christmas, S Best regards (4.12.2019 - Jana H.)

Have you tried one of our perfumes?
Let us know
how you like it!
You might also like