Arabian Oud Arabian Prestige Original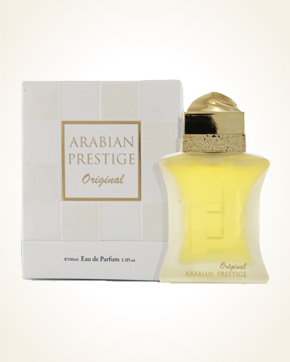 Arabian Oud Arabian Prestige Original
Eau de Parfum 100 ml
Out Of Stock
Eau de Parfum Sample 1 ml
Out Of Stock
Notify me when available?
Description
Beautifully composed composition of various oud essential oils with spices and saffron brings another fragrant gem from Arabian Oud.
The smell of oud oil is pleasantly sweet in this perfume, not protruding and not shouting with its usual force. It is a soft interplay of the Lao oud with cinnamon and a good dose of sharfan, to which, in a unique connection, a gentle yet full fragrance of roses is added. Honey sensuality in conjunction with the sweet essence of Cambodian oudu is irresistible.
The whole is airy light and yet you can recognize the delicately tuned oriental perfume.

Notify me when available?
You might also like