Arabian Oud Kashmir Musk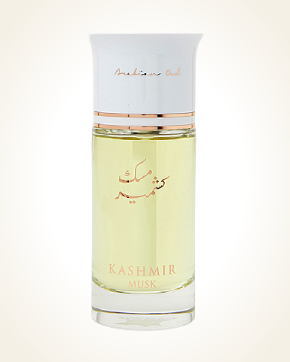 Arabian Oud Kashmir Musk
Eau de Parfum 100 ml
In Stock
Eau de Parfum Sample 1 ml
In Stock
Description
Let the fragrant score so sublime, intertwined with flowers, caressed by musk, simply unique fragrance from the perfumers of Arabian Oud - Kashmir Musk.
Pear blossoms, abounding in fragile beauty, together with a spicy spicy echo of pink pepper, open this luxurious perfume gem.
The citrus line of slightly bitter bergamot embraces floral accords in its fruity trail. Only the melodically intoxicating, opulently seductive tuberose fully vibrates the beauty that was given to it and beckons to itself the white-glowing jasmine, to which the wisps of elegance and fluffiness brought by the musk begin to flash.
The final parade is an outline of earthy, soapy patchouli, which again combines with irresistible tuberose.

You might also like