Arabian Oud Elegant Pink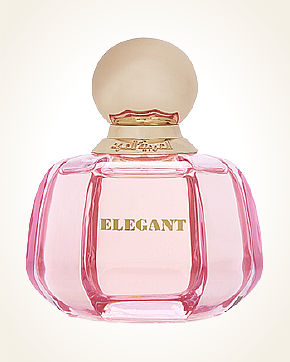 Arabian Oud Elegant Pink
Eau de Parfum 100 ml
In Stock
Eau de Parfum Sample 1 ml
In Stock
Description
Elegant, captivating with elegance and captivating with sensuality - this is Elegant Pink.
A delicious wave of fruit, this is a pleasantly gourmet introduction, in which there are especially delicately placed raspberries on a crunchy base of fresh green pears, decorated with slightly bitter cranberries and mixed with floral echoes,
The gentle fragility of orange blossoms with undertones, as if a hint of chypre, harmonize with the strong scent of jasmine and intertwine, when the creamy tone of orange blossoms slightly dampens opulent jasmine, the intensity of which, thanks to the fruity melange, leaves a protruding, silky mark.
The swing to deeper chords will be played by herbaceous earthy patchouli with a barely noticeable soap nuance, which will be replaced by a warm honey amber with irritating touches of the glitter of sensual musk at the end.

You might also like