Surrati Anmar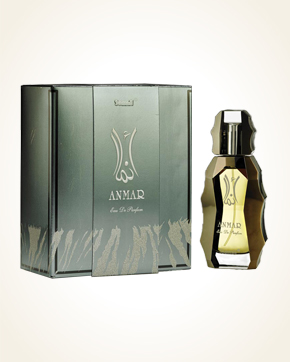 Surrati Anmar
Eau de Parfum 100 ml
Out Of Stock
Eau de Parfum Sample 1 ml
Out Of Stock
Notify me when available?
Description
For all of you who love the irritating and oriental scents, there's sensuality, hidden in a heavy, cut perfume bottle with polished facets, imitating semi-precious stones, another beautiful fragrance from the exclusive Surrati collection.
Enter and let yourself be absorbed by the intoxicating scent presented by gourmet honey with plum and blackcurrant right at the beginning. We will taste tones of roses, large white flowers of opulent magnolia, jasmine, even those delicate, orange and tender orchids.
In a peculiar, erotic sound of juicy citrus and animal-warm skin, another gourmet note completely dissolves - dark chocolate accompanied by velvety caressing ambergris.
The woods show the direction of sandalwood with cedar and the dominant, deep tones of the oud. Their power is channeled by the dust vanilla, which, in conjunction with the earthy patchouli, shows its sweetly dry key.
Oriental sounds of Arabic coffee with cardamom and majestic incense are the untamed conclusion of this very irritating-sounding perfume.

Customer Reviews (2)
Anmar is a perfume I feel almost majestic wearing it. It has a scent which greatly pleases and linger on for a long time. It is a very distinct and unique scent which makes me stand out in the whift of other scents. It is not in the least confrontational but rather a pleasant companion which is omnipresent but not intrusively so. Anybody looking to buy the Anmar should do so without hesitation. It will embrace you. (19.10.2017 - M Rashid - Brisbane, Australia)

I have EDP Anmar from Surrati - it is a spicy woody smell, I would tip it to Epic from Amouage brand, but Amnar is sleeker, I feel it like men, but there was a time when these oudovky suited me very much in the winter. It's luxurious. (Sep 12, 2017 - Zdena B.)

Have you tried one of our perfumes?
Let us know
how you like it!
Notify me when available?
You might also like