Al Rehab Anfas Al Bakhoor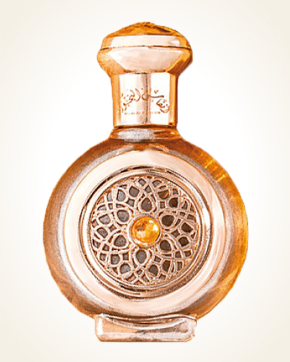 Al Rehab Anfas Al Bakhoor
Concentrated Perfume Oil 15 ml
Out Of Stock
Concentrated Perfume Oil Sample 0.5 ml
Out Of Stock
Notify me when available?
Description
Very intense perfume, which is saturated with oud oil, which shows its keys from sharply woody, to sweetly warm, to smooth, but still, deeply dark, as oud can do in its transformations.
To fully feel the oriental fragrance, there are red rose flowers, which are successfully seconded by reflections of distant echoes of earthy moisture, a cool vetiver.

Customer Reviews (2)
I just got a package from Anfas Al Bakhour and these are my first days with this fragrance. At first, feel a strong tree. Only after a certain time the spit and vetiver are spilled out. In total, at the end of the day I feel a subtle scent on myself. But of course this is a very personal feeling. On each skin it will develop differently. I am very happy with the purchase. Regards ;-) (18/02/2018 - Joanna, Poland)

Anfas al Bakhoor is also a very good smell of incense smoldering everywhere in DBX with roses, it also works tobacco, oud is rougher, or it works thanks to vetiver and is very, very hilarious. Like an expensive smell. Have a nice day and thank you (20.6.2017 - Sylva F.)

Have you tried one of our perfumes?
Let us know
how you like it!
Notify me when available?