Anabis Pinar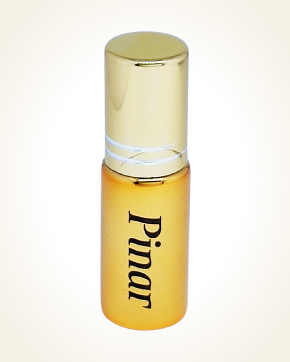 Anabis Pinar
Concentrated Perfume Oil 5 ml
In Stock
Concentrated Perfume Oil Sample 0.5 ml
In Stock
Description
Pinar is opened by a fine Bulgarian rose, played in chords of compacted honey. Fruity touches appear in the notes of roses, which are intensified by the addition of citrus fruits.
Sweet oranges with fresh lemons charm and blend their juiciness with a soft velvety line of roses, to which is slowly flowing smoke from the burning rare trees in the background.
Let yourself be restrained by the fragrant grandeur of ambergris, whose tones are sensually stroking and, to illustrate the warm harmony, gourmet delicious, tenderly showing vanilla pods into your gill.

Customer Reviews (2)
Good evening, thank you for the package. He came really fast. I would like to highlight the scent of Pinar - it is oriental, spicy and amber. It reminds me a bit of Rabanne Million, so for me thumbs up :-) Regards (10.7.2020 - František Č.)

Anabis Pinar is a very hilarious sweet smell, in which I feel mainly vanilla and soft fruit with roses. It is very similar to Leyla. Certainly not just the formula. (21/05/2019 - Hana Ř.)

Have you tried one of our perfumes?
Let us know
how you like it!
You might also like