Anabis Nevra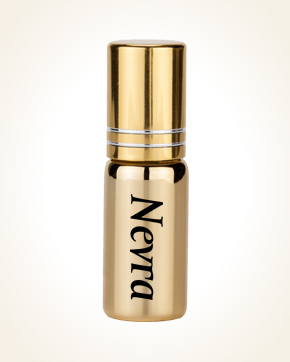 Anabis Nevra
Concentrated Perfume Oil 5 ml
Out Of Stock
Concentrated Perfume Oil Sample 0.5 ml
In Stock
Notify me when available?
Description
The intoxicatingly powerful perfume Nevra will bind you - as if as a memory of walks on the beach, when the sea is rough, the air saturated with shattering drops of salinity, mixed with a breath of intoxicating flowers and exotic fruits.
The soothing chamomile caresses the marigolds of the yellow melon, whose delicious trail will be followed by a bitter chord of Africans with an icy score of lilies of the valley.
Peach melange seduces spicy black currants and exotic, sour-sweet lychees to a playful tone, attracting jasmine in the company of roses.
The earthy bitter line is carried in the echoes of oak moss with notes hidden in an aromatically spiced coriander, which gives room for smoothing with honey amber, a dry, dusty-sounding vanilla pod and a few breaths of musky huddle at the end.

Notify me when available?
You might also like