Anabis Musc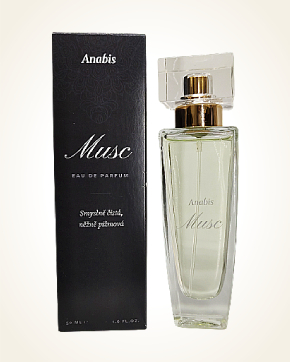 Anabis Musc
Eau de Parfum 50 ml
In Stock
Eau de Parfum Sample 3 ml
In Stock
Description
Seductive musk, elegant musk, playful musk - musk ... as you can only imagine, but above all embracing - you will feel it in Anabis Musc perfume, now in the Eau de Parfum 50 ml version with spray.
Orange juice with rose petals shows gentle tones right in the opening performance. The softness is played by the onset of musk, which resonates with creamy peach.
Touches of white jasmine, opulent magnolia and rare irises cool easily into the fruit notes with a straw-cooled hint, which is heated by a creamy-whipped vanilla with a fluffyly clean scent of musk.
The echo of rare woody plants is softly graceful, the herb earthy chords are patchouli, which combine their depth with the once again fragile beauty of sensual musk.
The sample for this perfume is not in a regular 1 ml vial, but is in a new, luxurious design of a small glass, pocket spray with a content of 3 ml, which you can take with you anywhere - in your pocket, purse and your favorite fragrance Anabis Musc. myself: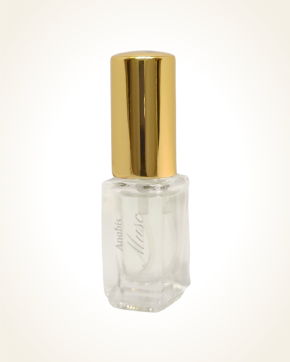 Customer Reviews (4)
Hello, thank you for the express package - ordered yesterday - today at work on the table :-D I have Anabis Musc several times in oil and now I could not resist the spray discount. They complement each other ingeniously - a delicate scent, like a powder puff, clean and also seductive. Its ingredients are balanced into a beautiful whole, sometimes I feel a little more fruit, but especially musk, which I perceive as something unearthly, like when you inhale crushed ice - so the cold haze, just a clean and smooth scent, so the musk affects me. Now that I've enjoyed the full spray of perfume, I perceive traces of flowers, probably jasmine and maybe something sweet - I can't tell exactly, but the whole scent is beautiful. Thank you :-D (23.06.2022 - Jarmila Z.)

Musk by Anabis - can you add something to this favorite? I have it in both oil and perfume water. I use oil when I want the scent to stick to my body, I prefer to spray it on my clothes again, then it goes beautifully into the space. The oil form on my skin sounds more powdery and animalistic, a bit reminiscent of almond cream AB from the pre-revolutionary period, I really liked its scent. Edp is so airier and reminds me of both freshly washed laundry (without the intrusive scent of some fabric softeners) dried in the sun, in the garden where spring flowers bloom, and blown out by the spring air. (09.02.2021 - Petra.P.)

Hello, thank you for quickly processing my already Christmas order. Even though my daughter and I said that we wouldn't open anything, that it would be under the tree :-D, so the error of the footbridge ... ha ha ... we just couldn't stand it. I melt away in the fragrant embrace of purity and tenderness, I'm like in a trance, Anabis Musc I could not squirt on myself, but directly "splash" ha ha, the way it rises, those molecules, oh that's beautiful, I'm really very happy. Clean, tender, like on a relaxing day on holiday with the splashing of sea waves ... Happy birthday to Anabis - may you continue to prosper and be here for us with your kingdom of fragrant splendor from the Orient !!! And I wish you a beautiful Advent! (05/12/2020 - Milada K.)

Hello, thank you for the package! I know Anabis musc from oil, and now in a sprayer. It's purity, like when a gentle powder melts and water drops into it, I feel like in a gentle cloud :-) I would rather immerse myself in the scent, or drink it :-D :-D beautiful, beautiful, beautiful. (11/25/2020 - Svetlana H.)

Have you tried one of our perfumes?
Let us know
how you like it!
You might also like