Amazing Creation Fresh Jasmine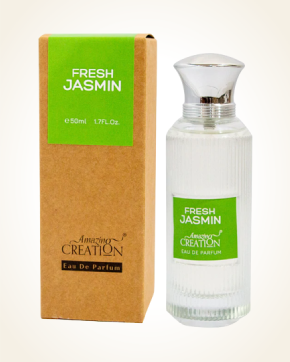 Amazing Creation Fresh Jasmine
Eau de Parfum 50 ml
In Stock
Eau de Parfum Sample 1 ml
In Stock
Description
The Amazing Creation travel collection brings playful perfumes with the size of EdP 50 ml, which will keep you company on your wanderings around the world, on the way to work, or even in your free time.
Fresh Jasmine is a tribute to small flowers, appearing in whitish and slightly greenish color, whose scent combines a special sweet tenderness, at the same time echoes of green notes and a fresh touch of glitter dew, which clings to them every day.
Sweet almonds in combination with jasmine create a strange, as if gourmet touch, which is then shrouded in a fluffy wave from a fluffy, sparklingly cooling musk.

You might also like