Anabis Almada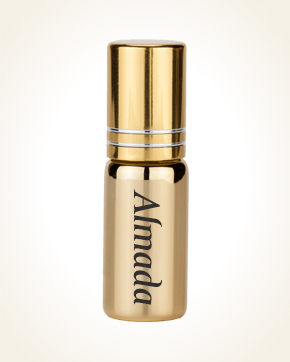 Anabis Almada
Concentrated Perfume Oil 5 ml
Out Of Stock
Concentrated Perfume Oil Sample 0.5 ml
Out Of Stock
Notify me when available?
Description
Warm, spicy, seductive, and sensually captivating - that's Almada, a fragrance full of change.
The introduction is based on distinctive sounding tones of woody species dominated by a gust of eucalyptus. Other rare trees are added, namely the bewitching and slightly irritating oud oil, sandalwood with large-flowered roses, which is combined with spicy saffron and fresh pepper.
An animal note of bitter-sounding skin comes in, which swings in the honey heat of the velvet ambergris. Through the gourmet line we get to dusty vanilla and lazy honey.
Finally, the mysterious tones of incense are complemented by oriental spices, giving a more seductive intoxicating concert of this fragrance.

Customer Reviews (3)
Almada ... that's a bomb. Something unreal. I cannot, like some of your customers, colorfully describe individual components of fragrance. But Almada had developed into such an intoxicating splendor that I could hardly tear my nose away from my hand. From "Anabis" scents, which I have had the opportunity to try, he wins the whole line. (19/11/2017 - Lucie K.)

Almada: Saffron Solo Of the whole set of Anabis fragrances, I succumbed most to Almada, perhaps because of its intense saffron aroma. Its special dustiness has been complemented by fresh wood, sweet flowers, especially ylang-ylang, as well as soft smoke, creating a pleasantly mysterious atmosphere. (24.5.2017 - Katka - Breakfast in Perfumery)

Almada is soft spicy, I feel almonds and cream, but I rather feel men. And my husband smells too, so it's clear :-) (4.5.2017 - Žaneta B.)

Have you tried one of our perfumes?
Let us know
how you like it!
Notify me when available?