Al Rehab Yaqoot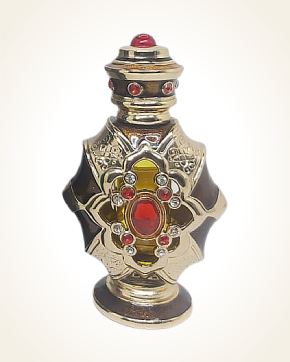 Al Rehab Yaqoot
Concentrated Perfume Oil 15 ml
In Stock
Concentrated Perfume Oil Sample 0.5 ml
In Stock
Description
A creamy delicious introduction will be played by creamy whipped apricots, in the company of playful citrus, dominated by ripe tangerines and juicy oranges.
Opulent flowers full of intoxicating beauty, intertwining in individual, sweetly attractive chords of magnolia, here and there a green touch of tuberose, smooth gusts of ylang - ylang and velvet roses, slip into the fruity department.
The gourmet line boasts an aria of honeycombs with a dry vanilla pod, which is dusty and slightly mysterious in his company, also thanks to the deeper tones of the earthy herbaceous patchouli that permeates honey and vanilla.
In the final performance, oud essential oil and bitter notes of animal skin appear slightly, which together with the patchouli elevate the scent among oriental-tuned scents.

You might also like