Al Rehab White Horse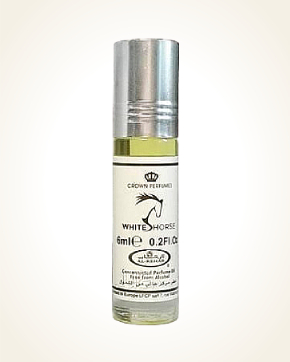 Al Rehab White Horse
Concentrated Perfume Oil 6 ml
In Stock
Concentrated Perfume Oil Sample 0.5 ml
In Stock
Description
The introduction of a fresh herbal scent opens with a full embrace of citrus, in the main chords of sweetly juicy mandarins and ripe marigolds, to which are added a few slightly bitter tones of obscured bergamot.
Pleasant meadow herbs with their light greenery and a trace of moist grass in the background, which is very quickly replaced by a warmly warm serenade of gourmetly delicious vanilla, whipped into a fluffy foam with musky seduction, resound into the fruit seduction.
Pocket package of oriental perfume, whose great advantage is the small size (6 ml of perfume) so it fits into even the smallest handbag or pocket. In addition, the perfume is very easy to apply using a ball in the bottle cap. So you can always have your favorite scent with you.

You might also like