Al Rehab Rawan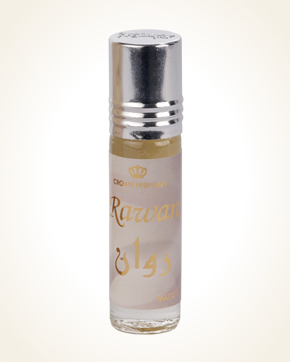 Al Rehab Rawan
Concentrated Perfume Oil 6 ml
Out Of Stock
Notify me when available?
Description
A pocket pack of oriental perfume, the big advantage of which is the small size (6 ml of perfume) so that it fits even the smallest handbag or pocket. In addition, perfume is very easy to apply using a ball in the bottle cap. So you can always have your favorite fragrance with you.
The gentle fragrance embraces you with its embrace of lightly folded fruit, musk and vanilla.
Roasted sweet almonds bathed in cream, complemented by gently served exotic fruits, spread out completely and show their gourmet footprint. Flowers with a vanilla touch and a seductively charming finish are added, with a sensual musk.

Customer Reviews (1)
Al Rehab-RAWAN wonderful fragrance, roasted almonds mixed with exotic fruits, drenched with cream and enriched with musk, smells, smells and still smells, long-lasting fragrance.A wonderful (26.6.2018 - Milena P.)

Have you tried one of our perfumes?
Let us know
how you like it!
Notify me when available?
You might also like