Al Rehab Of Course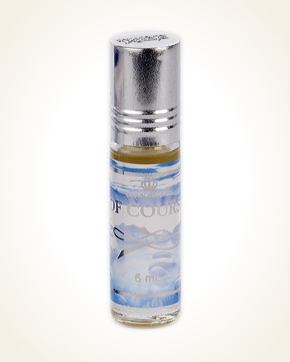 Al Rehab Of Course
Concentrated Perfume Oil 6 ml
In Stock
Concentrated Perfume Oil Sample 0.5 ml
In Stock
Description
A pocket pack of oriental perfume, the big advantage of which is the small size (6 ml of perfume) so that it fits even the smallest handbag or pocket. In addition, perfume is very easy to apply using a ball in the bottle cap. So you can always have your favorite fragrance with you.
This men's fragrance combines fresh and sweetly smooth waves, which are as if the water tones of purity, so the fragrance will certainly attract many women.
The introduction is a light embrace of mint and bergamot, which is very pleasantly connected with the cool lily, spicy sage and earthy vetiver. A beautifully rendered aroma of a sweet, winding rose, along with a smoothly showing amber, is completely dissolved in the nuances of vanilla and the musk of softness.

Customer Reviews (1)
Of Course - reminds me of the tropical greenhouse we used to have at home when I was little. He stood in the apartment and in it, in a specially adapted microclimate, grew, bloomed and smelled everything as in Of Course. The orange blossoms mixed with the already grown orange fruit, the hot bulbs warmed the air, and the constant dew gave the aroma of a true tropical forest. Even in this oil, as soon as the orange notes recede, black orchid, juicy vanilla and woody tilandsia stand out. A sweet tangerine peeks in the background. The whole scent is smoothed by musk, which makes it a refreshing perfume full of tropics. (08/03/2014 - Simona J.)

Have you tried one of our perfumes?
Let us know
how you like it!
You might also like