Al Rehab Dakar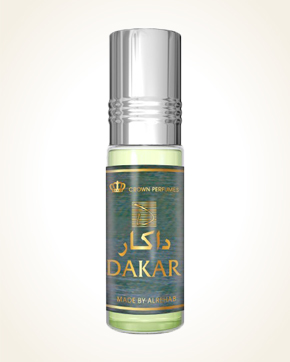 Al Rehab Dakar
Concentrated Perfume Oil 6 ml
In Stock
Concentrated Perfume Oil Sample 0.5 ml
In Stock
Description
A pocket pack of oriental perfume, the big advantage of which is the small size (6 ml of perfume) so that it fits even the smallest handbag or pocket. In addition, perfume is very easy to apply using a ball in the bottle cap. So you can always have your favorite fragrance with you.
Green oil brings a fresh scent of lavender and citrus. A citrus explosion headed by lime, lemon and a slightly bitter orange; The aroma is wonderfully fresh thanks to cedar wood with a hint of fresh grass.

Customer Reviews (1)
Thank you so much, you are wonderful, beautiful gifts, smell captivating, Dakar - the smell known from my childhood I felt a similar smell on dad but this is even more pronounced well just for me smell over time, so balanced .. very masculine I am absolutely happy once again thank you, I will come back to you count it .. I wish you a beautiful rest of the day (17.2.2017 - Antonín G.)

Have you tried one of our perfumes?
Let us know
how you like it!
You might also like