Al Rehab Classic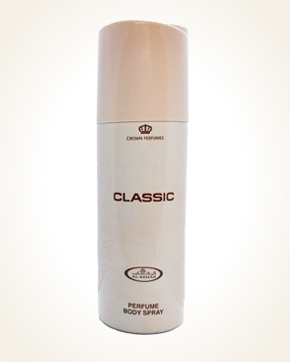 Al Rehab Classic
Body Spray 200 ml
In Stock
Description
Classic is a very popular fragrance, which we now bring you in Body Spray. In this design, compared to a pocket pack in a roll-on oil, there is a little more tangerine and juicy orange, so the smell sounds lighter.
A lightly flowing citrus fragrance full of freshness turns its tones into creamy chords of sandalwood, complemented by the delicate beauty of delicate orange flowers.
Juicy oranges, sweet tangerines and sparkling icing of lemons are in a seductive game along with an echo of spicy spices dominated by rare saffron.
The gourmet aria continues with a delicious, tenderly wounded vanilla, complemented by bitter almonds with a seductive embrace of powdered musky musk.
The Body Spray Classic is a great addition to hot days and will greatly complement your CPO roll-on Classic.

You might also like