Al Rehab Al Fares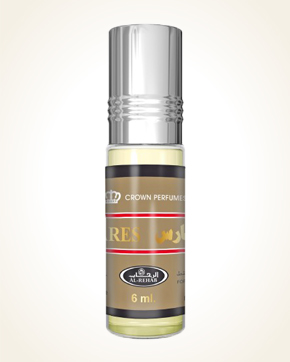 Al Rehab Al Fares
Concentrated Perfume Oil 6 ml
In Stock
Concentrated Perfume Oil Sample 0.5 ml
In Stock
Description
The introduction is based on waves of sage, basil and coriander, in harmony with the cold lily of the valley and lavender, tender orange flowers and white-blooming jasmine melting in a fading musk.
Sandals, a few citrus shades and velvety ambergris embrace you lightly from other tones.
A pocket pack of oriental perfume, the big advantage of which is the small size (6 ml of perfume) so that it fits even the smallest handbag or pocket. In addition, perfume is very easy to apply using a ball in the bottle cap. So you can always have your favorite fragrance with you.

Customer Reviews (1)
I perceive Al Fares as a soft, hot lavender with a pinch of wood; (5/15/2013 - Simona J.)

Have you tried one of our perfumes?
Let us know
how you like it!
You might also like