Arabian Oasis Al Marasim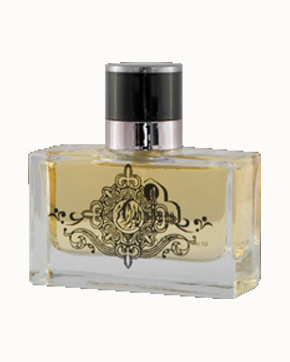 Arabian Oasis Al Marasim
Eau de Parfum 60 ml
In Stock
Eau de Parfum Sample 1 ml
In Stock
Description
Vanilla fruit lure opens its arms with a very pleasant scent of pineapple and cherry. The fully ripe fruit plays with the tenderly white flowers of orange blossoms that attract the airiness of the musk and the sparkling freshness of citrus.
The fruity sensuality is complemented by softly sweet vanilla along with sandalwood and a handful of raspberries in the finish.

Customer Reviews (5)
Arabian Oasis Al Marasim, for me this fragrance not, for me too aromatic and heavy. (21.02.2020 - Marie Š.)

Hello, thank you very much for the wonderful perfumes, they are totally divine. The smell is the final touch of my daily morning ritual. Al Marasim is fruity-fresh, floral and extremely sensual. Al Marasim perfume is not just the fragrance of flowers, it is a sensual fragrance that hides within it tones of fruit, creamy musk and vanilla, where there are also rare woody species. (10/13/2018 - Iva J.)

Hello, I also want to join those who praise AL MARASIM, it is a very charming fragrance. It lasts long and is pleasant even after a long time. Thank you and recommend. (12/20/2016 - Marie V.)

Al Marasim and Arabian Gems Red - I use these two perfumes at the same time because the fragrance created by the combination of these wonderful fragrances is irresistible. Arabian Gems Red squirt into the neckline and A Marasim on the back of my hand. I enjoyed the whole holiday side by side with these perfumes. I felt like in a whirl of fruit and in a veil of intoxicating scent. (August 17, 2014 - Jana Š.)

Secret Agent Report: The code name for Al Marasim is a fruit whirlwind. Beware, it is dangerous, not only tempting by scenting, but encourages you to taste it. Using visual camouflage, he sends a picture of a slender hand squeezing pieces of fruit, and between his long fingers a thick fruit syrup of sweet pineapple and sour cherries flowing wisely towards each other. It balances very well between sweetness and acidity, stabilizing in the position of non-sticky sweet fresh fruit. It is very sophisticated, the initial scream with which it goes into action soothes vanilla, but nevertheless watches the status of significantly fruity composition, until over time in this position softens. Furthermore, he is not alien to tricks, when it seems that he can not surprise us anything, takes more players into the game. Juicy raspberries served on a warm sandalwood are all the same. I draw attention to the strong stamina and the ability to dazzle, catch the body in an invisible spacious net, predicted application especially in winter. End of report. (13/11/2013 - Andrea Ž.)

Have you tried one of our perfumes?
Let us know
how you like it!
You might also like