Afnan Al Hoor CPO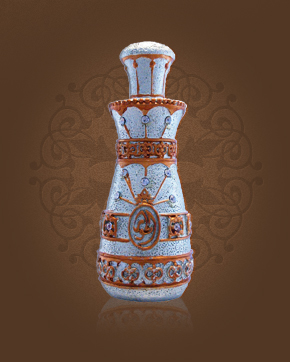 Afnan Al Hoor CPO
Concentrated Perfume Oil 20 ml
Out Of Stock
Concentrated Perfume Oil Sample 0.5 ml
Out Of Stock
Notify me when available?
Description
The Al Hoor oil version is a fuller and more intense perfume than the spray version.
The first drops of perfume show a sweetish tone of sandalwood, which is immediately replaced by a slightly bitter trace of orange peel.
The blossom is made with beautiful echoes of magnolia and white peony. Along with the scent of almond blossom, vanilla and true ambergris, it literally conjures and invites you to scent again. The special aroma of roasted almonds will show you the next direction of this fascinating interplay, which only a hint of welcome to jasmine and violet.

Customer Reviews (1)
The oil version of this magnificent fragrance takes Al Hoor to an even higher level than Edp. Perfume is deeper, deeper, more sleek from the start, its first drop tones play an incredibly sensual and captivating game. Sandalwood and orange peel warmed with white vanilla flowers soaked in honey roasted almonds are like a fluffy cloud that envelops us from head to toe with a mystical fragrance that leaves a wonderful long-lasting footprint in space and drifts us to ancient and mysterious times. like the smell itself. Edp is for me an animated Egyptian memories, with CPO I feel like an Egyptian goddess. The goddess, dressed in an irritatingly sweet, heady liquid luxury, is compliments to her feet. (12/11/2014 - Andrea Ž.)

Have you tried one of our perfumes?
Let us know
how you like it!
Notify me when available?
You might also like