Al Haramain Romance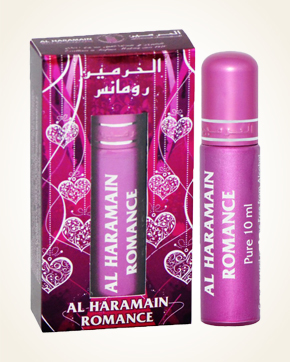 Al Haramain Romance
Concentrated Perfume Oil 10 ml
In Stock
Concentrated Perfume Oil Sample 0.5 ml
In Stock
Description
The introduction is a gentle touch of orange flowers and peonies. We continue into the luxurious nooks of sweetish irises, combining their beauty with the creamy tone of ylang - ylang.
The earthy damp connection of the vetiver with the herb-spiced patchouli and the forest interwoven with the dry scent of moss, shows slightly bitter tones, the hardness of which smooths the soft musk.
The final parade includes delicious vanilla that conjures with lily of the valley and jasmine.
A pocket pack of oriental perfume, the big advantage of which is the small size (10 ml of perfume) so that it fits even in the smallest purse or pocket. In addition, perfume is very easy to apply using a ball in the bottle cap. So you can always have your favorite fragrance with you.

You might also like