Al Haramain Rafia Silver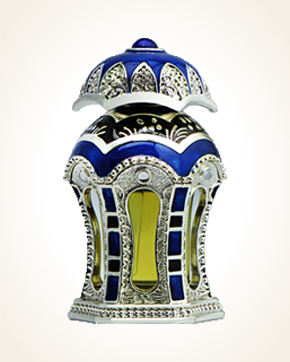 Al Haramain Rafia Silver
Concentrated Perfume Oil 20 ml
In Stock
Concentrated Perfume Oil Sample 0.5 ml
In Stock
Description
Let yourself be tempted by a refreshing cocktail with a large dose of citrus on crushed ice.
The combination of water tones with pleasantly sweet oranges and slightly acidic lemons is deliciously seductive. Another refreshment comes with a light flood of sensual musk, to which is added cold mint.
Playful tones of fruit will be replaced by a gentle composition of flowers, dominated by the delicate beauty of violets accompanied by jasmine and a few echoes from pink beds.
The conclusion is in the aftermath of fruit with chords of smooth velvet ambergris.

Customer Reviews (1)
Al Haramain Rafia Silver - is a crushed ice cup, squeezed citrus, oranges and lemons, decorated with flowers, refreshed by musk with the addition of cool mint and velvety ambergris. Flacons are beautiful. Once again, thank you very much for the presents, which we always packed to our treasures.Beautiful and fragrant spring days. (17/04/2018 - Milena P.)

Have you tried one of our perfumes?
Let us know
how you like it!
You might also like