Al Alwani Al Firdaus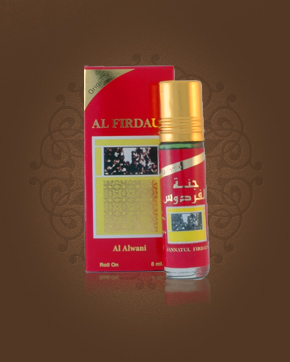 Al Alwani Al Firdaus
Concentrated Perfume Oil 8 ml
Out Of Stock
Notify me when available?
Description
A pocket pack of oriental perfume, the big advantage of which is the small size (8 ml of perfume) so that it fits even the smallest handbag or pocket. In addition, perfume is very easy to apply using a ball in the bottle cap. So you can always have your favorite fragrance with you.
Another pleasantly refreshing, citrus fragrance is offered in a green oil
The introduction includes a sparkling caress of lime, lemon and orange combined with the delicate aroma of soft musk and a light embrace of woody plants. In the end, a flood of soap tones appears along with a hint of lavender and cold eucalyptus.

Customer Reviews (1)
... I post my observation on the smell of Al Firdaus: It's a very gentle and non-violent smell. It reminds me of the scent of green soap I know from my childhood, but it also has a hint of freshness. Ideal for warm summer evenings and for all ladies who don't like vanilla sweet scents. I would compare it to Cologne 4711. Best regards and wish you a nice day, (4.8.2015 - Renata Š.)

Have you tried one of our perfumes?
Let us know
how you like it!
Notify me when available?
You might also like