Ajmal Sonnet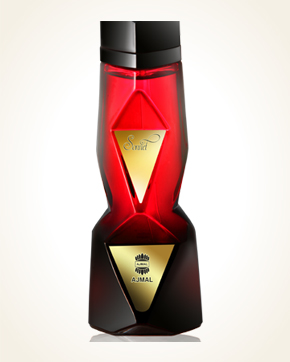 Ajmal Sonnet
Eau de Parfum 100 ml
In Stock
Eau de Parfum Sample 1 ml
In Stock
Description
Sweetly spicy woody, sweetly fruity and sweetly floral is in an interestingly designed flacon Sonnet fragrance.
The opening chords open a fragrant composition with an attractive luscious almond tone in conjunction with the fruity tone of smoothly juicy bergamot. We continue through the intoxicating bouquet of white, sweet hints of vibrant tuberosis, bending its smoothly flowing scent to the gentle touches of orange blossoms.
The sensuality of sandalwood dissolves in a bed of velvety honey ambergris, which together welcome the delightfully deep chords of embracing vanilla. Vanilla is almost electrifying and closes perfume with its luxurious tone full of charm.

Customer Reviews (1)
Sonnet - again crazed ... I knew I would like by the composition and description, but I waited for the formula. Sonnet is a completely different type of fragrance than I have ever loved with you. It has nothing to do with riveting Sharina, deep Kashkha, classy Roets .... In short, it is completely different, strange and irresistible. At the first smell, I immediately thought I had to have it. Juicy introduction include bergamot and charming tuberosis. Then I add a delicious scent of almond-coated almonds to my skin, but thanks to sandalwood and velvety ambergris, the scent lacks an edible form and becomes deeper and more sensual. The original lyric poem in this position is more like excerpts from the Marquis de Sade ... when the perfume opens up very exciting and almost passionate tones that beat and pulse in the waves ... it's ecstasy! I know the smell intimately, I just can't remember ... it's so captivating! It is like an exciting theatrical performance where the spectators keep their breath over the performances of the actors. Starring vanilla, tuberose and sandalwood in a love triangle full of passion, exasperated feelings and burning desire. Bergamot moves away after the initial entry, only behind the curtain watching the rest of the performance. The smell is constantly changing and when I think that the final form, denouement, again comes another electrifying wave ... Stamina is excellent !!! (12/21/2017 - Lenka S.)

Have you tried one of our perfumes?
Let us know
how you like it!
You might also like