Ajmal Sacred Love Deo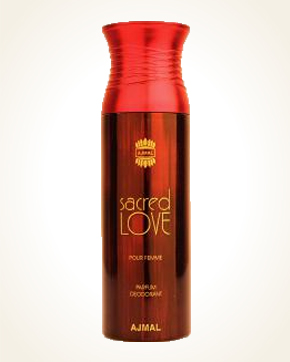 Ajmal Sacred Love Deo
Deo Spray 200 ml
In Stock
Description
The sacred love hidden in the scent of Ajmal perfumes attracts with its sweetly soft caress with a gentle embrace and sensuality.
Let your senses penetrate the floral wave of seductive-sounding tones of water lilies, into whose sweet scent the chords of white-shimmering jasmine play their chords. The intoxicating taste of peaches is combined with a few drops of citrus, the delicious taste of which attracts the honey-velvety ambergris to its glitz.
The duo of sandalwood and vetiver's dry tones lead the scent into fluffy clouds of musk with an elegant trace in white lilies.
The fragrance is in perfume deodorant.

You might also like